Visual Rental Pro seminar in Virginia Beach, Virginia
Friday May 18 - Saturday May 19th
Visual Rental Pro users & perspective users:
Come to Virginia Beach for a 2-day Visual Rental Pro seminar to be held at the Wyndham Virginia Beach Oceanfront Hotel on 57th Street. Learn more about VRP while enjoying beautiful Virginia Beach, low hotel rates, and warm weather.

The goal of the seminar would be to...
Other topics include...
Get a sneak peak on credit card processing with VRP
Meet representatives from Ascent Processing
Discuss insurance with Travel Guard personnel
Enjoy the 9th Annual Oceanfront Spring Wine Festival
---
Representatives from Ascent Processing will discuss credit card processing issues facing the property management industry when accepting credit card or ACH payments from guests.
Meet with representatives from Travel Guard to learn how you can add a new and profitable revenue stream by offering travel and damage insurance to your guests.

Enjoy live music and wines from around the world at the

Neptune Festival's International Spring Wine Festival.

With the Atlantic Ocean as your backdrop

, t

he 31st Street Park is transformed into a hub of tasting stations from around the world with wines from 9 countries.

The Wine Festival is

held

on Saturday May 19th from 12 noon to 5:00pm at Neptune's Park at 31st Street and Atlantic Avenue, at the ocean front.
---
Dates & Times | Where | Getting to Virginia Beach | Pricing | Register | Agenda
Dates & Times:

Friday May 18th, 9am to 5pm
Saturday May 19th, 9am to 1pm
Where:

Wyndham Virginia Beach Oceanfront Hotel
5700 Atlantic Ave | 57th Street and Atlantic Ave
Virginia Beach, Virginia 23451
757-428-7025
website | map
The Wyndham is offering oceanfront rooms at the rate of $129/night.
Mention MK Software's seminar when booking rooms.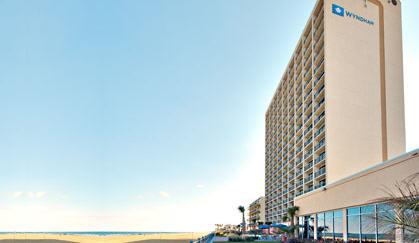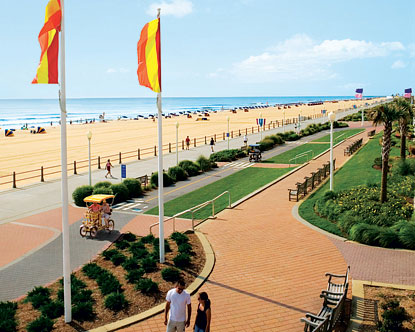 Wyndham Hotel Amenities & Services include....

Airport Shuttle
Award-winning restaurant
Business Center Services
Complimentary concierge services
Room Service
Shuttle to local attractions & businesses
Indoor/outdoor pool with jacuzzi
Microwave and refrigerator in every room
New 32" flat-panel TVs in all of our rooms
New kids' arcade-style game room
New oceanfront fitness center
Sailing and fishing charters are available nearby
Bicycle, kayak and surfboard rentals on property
Complimentary boardwalk shuttle hourly
Complimentary high-speed wireless Internet
You can also chose to stay at a number of other hotels at the oceanfront.

Getting to Virginia Beach

If you are flying, you would fly into Norfolk Airport (airport code ORF). The Virginia Beach oceanfront is approximately a 20 minute drive away.

Pricing

The price to attend the 2-day seminar is $300. If your company is sending multiple people, each additional persons' fee is $200. Hotel, travel, and dining costs are not included.
Use the payment link below to register. Make sure to select the appropriate number of people from your company that will be attending before clicking the <Buy Now> button. Please provide names of each attendee.
Payments can also be made by check. Mail check payments to:
MK Software, Inc.
PO Box 1152
Virginia Beach, VA 23451

Please include attendee names with payment.



Agenda

Get the most out of your reservation data. Learn how to enter repeat renters. How best to define cleaning fees on properties and reservations. Track checkins and checkouts. Track security deposit and cancellation refunds. Move renters to another property.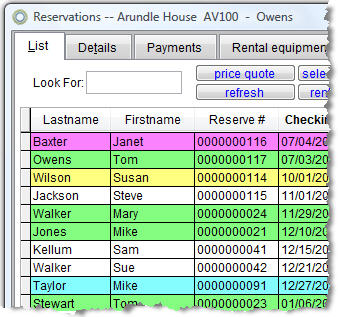 Become familiar with reservation-related features that help to automate common tasks.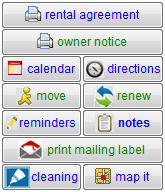 Review property picture and thumbnail assignments within VRP. Review how best to acquire, edit, and store images on your computer network. Review how best to use pictures with the online module.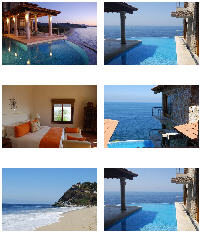 Review Visual Rental Pro's accounting features including the tracking of owner-paid expenses, reoccurring charges to owners, owner deposits, invoicing owners with negative balances, and the creation of property owner & vendor payout checks.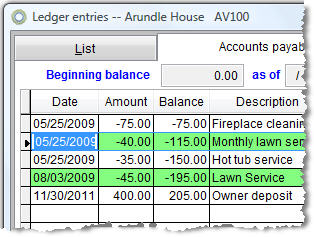 Define rental seasons and rates for each property to speed data entry and to ensure uniform pricing for your reservations. By defining rental seasons and rates, your reservationists can work faster by letting VRP do the cost calculations for you. Learn how to use weekend surcharge rates and how to apply discount pricing. Become familiar with using override rates.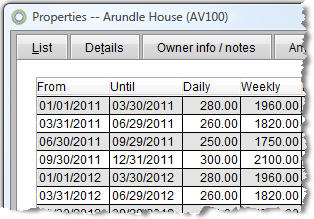 Meet this representatives from Travel Guard so that you can begin offering insurance to your guests while adding a new revenue stream for your company. Learn how VRP makes incorporating travel and damage insurance tracking an easy and automated process.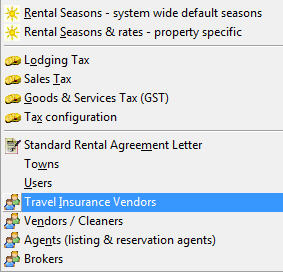 Learn how to create and manipulate email template messages for use with VRP. Compose rental agreement templates that meet your own company's requirements. Take advantage of bookmarks that are used to incorporate property and reservation data into each email sent to renters and property owners. Learn how to do target mass mailings to prior and future guests. Send mailings to property owners informing them of new services you offer or as reminders when management agreements need to be renewed.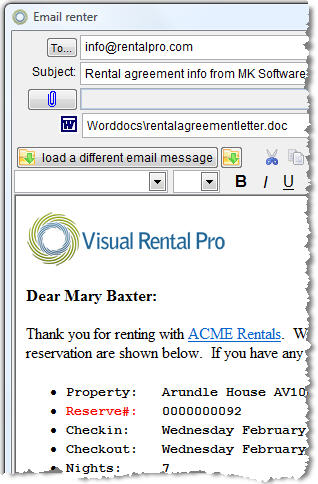 Learn how to compose rental agreement notice documents in Microsoft Word that incorporate Visual Rental Pro data.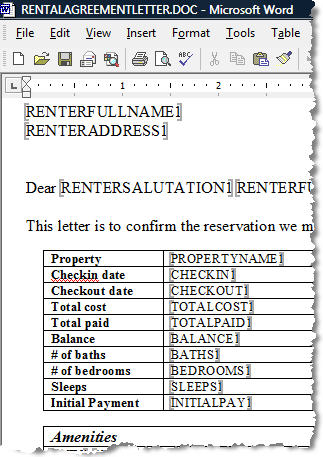 Learn how the Online Module for Visual Rental Pro works. See how it easily integrates with VRP running in your office. Keep your website current with all or selected properties and their current availability schedule. Take bookings or inquires (or both) on line. Keep your office "open" 24/7.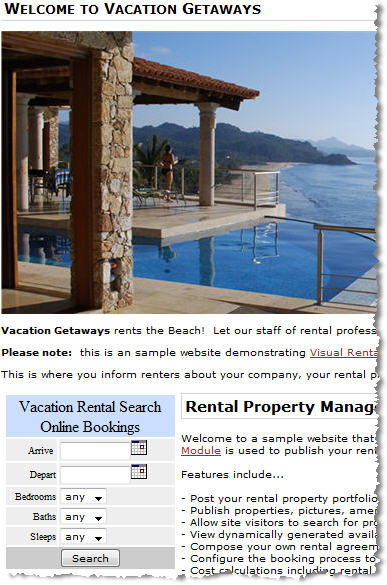 Review the features of the Charting Module.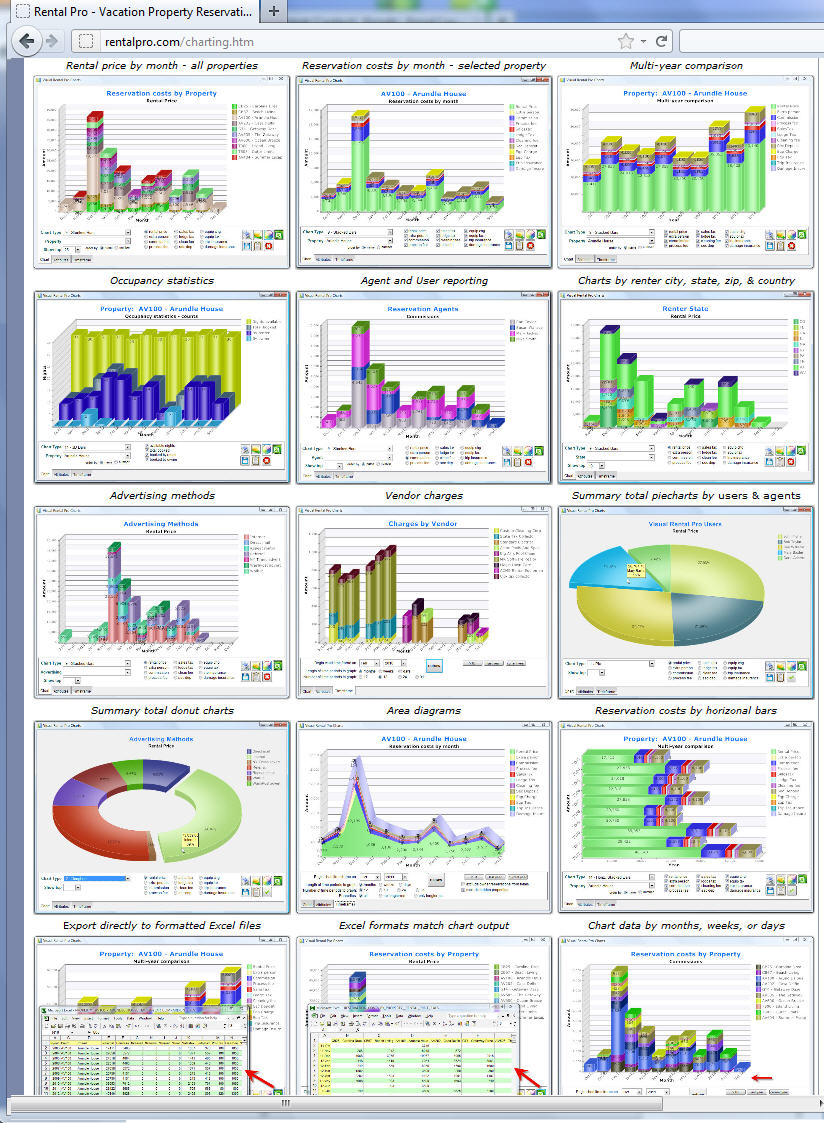 Review how to install updates, make and restore backups, how to move VRP to a new PC should the need arise, and how and when to run VRP housekeeping functions.
If you have questions regarding the seminar, please email MK Software, Inc. at