Availability calendars make it easy to locate specific properties to rent, or
to search for a property that matches the renter's criteria. Find properties, find
renters, quickly identify which renters have an outstanding balance, who is checking
in or out today... or this week, email owners, email rental contracts to renters.
Color coding allows the user to quickly determine renter payment status.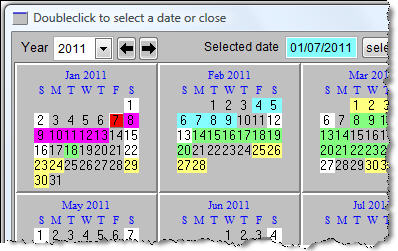 Use calendars to both view schedules and to add reservations for open dates for a given rental.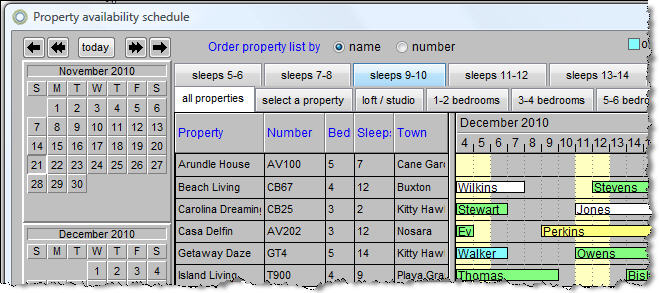 View a selected property's availability schedule for a selected month.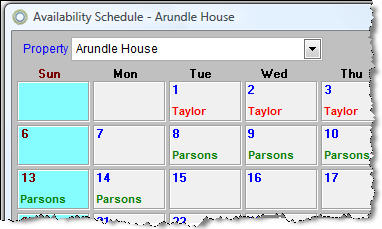 Multiple availability schedules allow the user to view schedules in gantt format.