Availability calendars make it easy to locate specific properties to rent, or
to search for a property that matches the renter's criteria. Find properties, find
renters, quickly identify which renters have an outstanding balance, who is checking
in or out today... or this week, email owners, email rental contracts to renters.

Let Rental Pro simplify your business.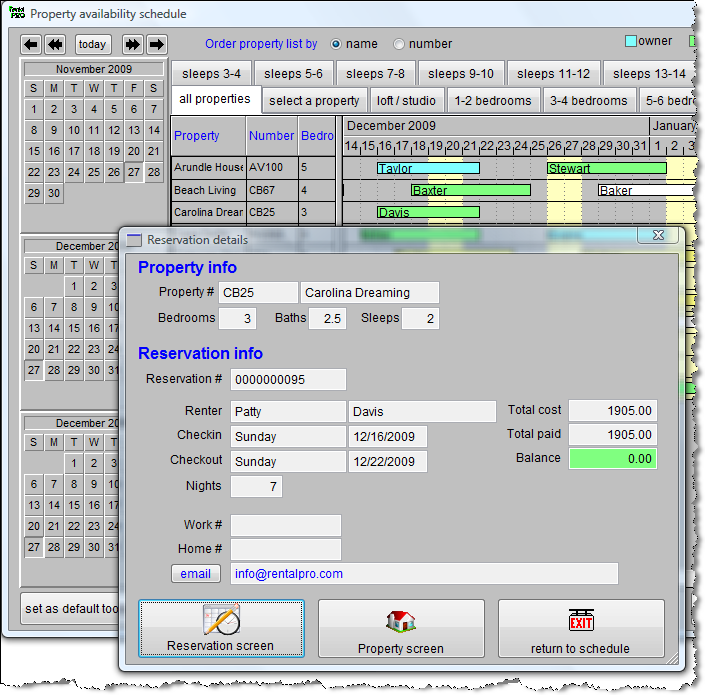 Property and reservation informaton is readily available for searches and review.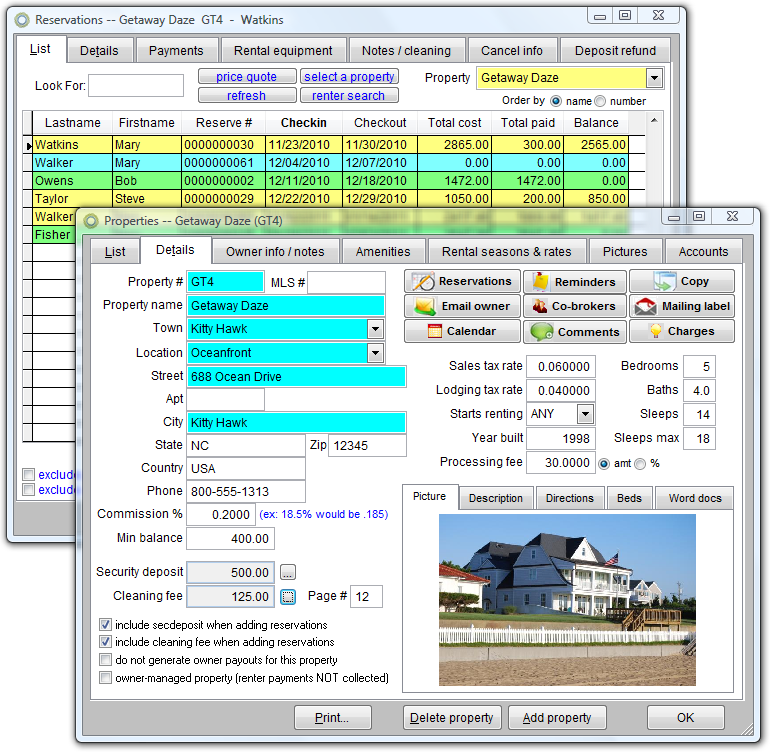 Quick price quotes can be easily obtained for multiple properties at a time.
Quotes can be saved for later review.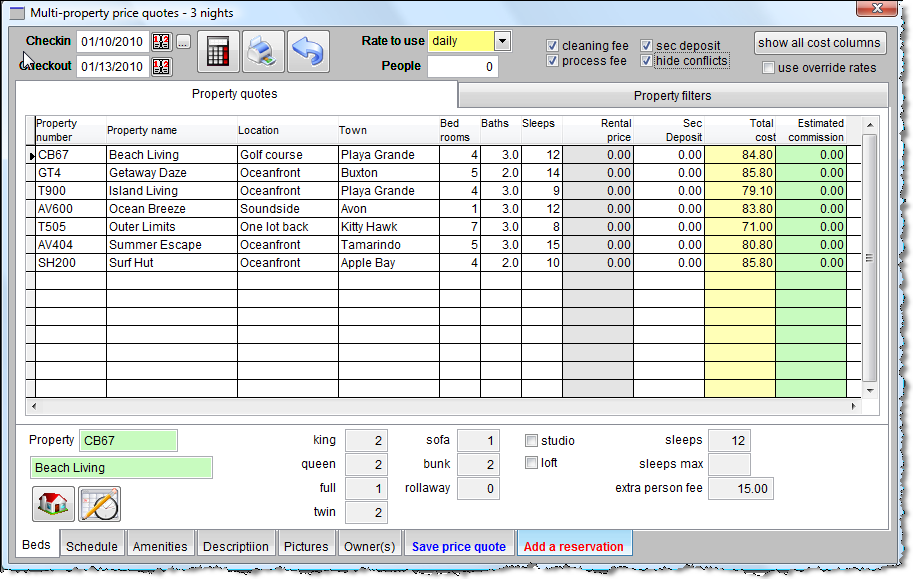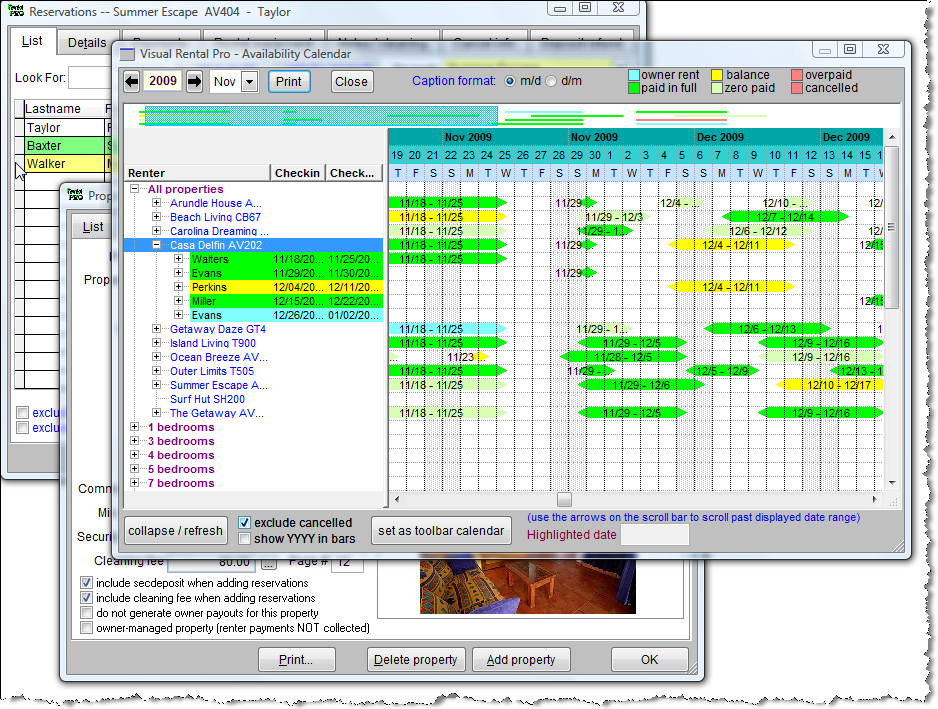 Click here to view additional property availability calendars.