Pricing
Visual Rental Pro is an inexpensive, yet powerful & feature-rich reservation management system.
Find available properties to rent quickly. Track renter payment history, prepare property cleaning schedule reports, report on property rental revenue & commissions earned, lookup renter & owner information quickly. Save renter price quotes & convert them to reservations later. Print checks to owners and vendors. Manage both short and longterm properties.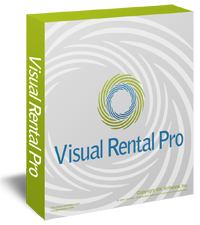 Visual Rental Pro keeps things simple while keeping you organized.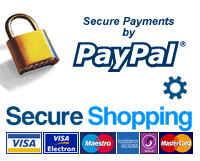 Scroll down to purchase
Visual Rental Pro

$1500.00

Un

limited properties, unlimited users

. Track properties, reservations, payment history, commissions, property owners, owner expenses, accounting features, sales & lodging tax tracking, define unlimited rental seasons & rates for every property, create and print owner & vendor payout checks, powerful email features, integration with MSWord and MSOutlook, owner blockouts, work orders, property rental rotation, rental equipment tracking, 100+ reports (output to screen, printer, PDF, email, and Excel), Activity Center, 1099 reporting, and much more.

Annual Support
(with replacement CD)

$430.00

R

eceive program updates for one year as well as enjoy phone & email support

Annual Support
(without replacement CD)

$400.00

R

eceive program updates for one year as well as enjoy phone & email support

Replacement CD
(must be current with support)

$30.00

A

vailable for clients current with support

QuickBooks Interface Module



$425.00
(one-time fee)
new, lower price




P

ost data from VRP directly into QuickBooks

Online Module
contact MK Software for pricing

Post your rental properties and availability calendars online... take online bookin

gs or "information requests" from website visitors

. Keep availability calendars up to date. Compose and maintain your own company's booking policy (pre and post booking), post rental property seasons and rates, calculate renter costs during the booking process.... including taxes, processing fees, security deposits (if any), and more.

Owner Login for
the Online Module
$349.00
(one-time fee)
new, lower price


Using a website ID and password, let property owners login to the website in order to view a list of reservations & expenses for their specific property
Allow owners to block out dates from the Online Module
$150.00
(one-time fee)



Allow property owners, through the Owner Login, make reservations / block out dates themselves

iCal calendar sync feature for the Online Module


$199.00 / year

(for all properties)
If you advertise some of your individual rental properties on property aggregate websites such as Flipkey, VRBO, HomeAway, AirBnB, and others, you can take advantage of a calendar-syncing feature of VRP's Online Module.

This auto-syncing feature saves a tremendous amount of time that otherwise would be required to manually update individual property calendars on these other sites.
Charting Module for VRP

$349.00

P

roduce a variety of charts that graphically depict rental revenue, commissions, insurance costs, occupancy statistics, user & agent activity, etc... over a user-selected timeframe. Produce pie and donut charts, bar charts, line charts, and area charts. Each chart can be saved to a file, printed, or emailed.
MK Software, Inc.
P.O. Box 1152
Virginia Beach, VA 23451

email: info@rentalpro.com